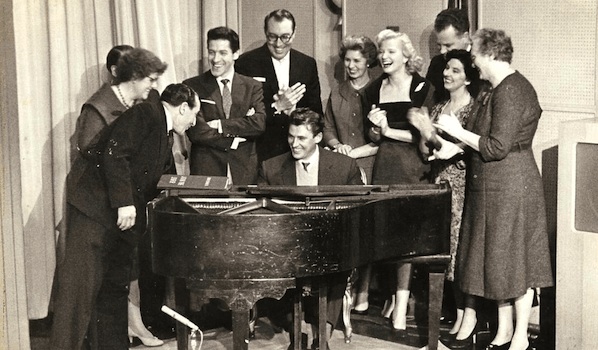 Time flies when you're having fun. That's the rumor.
But practice? Fun? Isn't this an oxymoron? And you could say the same for guitar, or any other instrument.
The fact is, making practice fun is not easy. Practice is hard work, involving repetitious drills and dogged pursuit of accuracy. And, of course, a student must deal with multiple aspects of music (rhythm, notes, technique, dynamics), so often a student who is on the verge of conquering one aspect of a piece has to face the prospect that they must now start on another aspect, often from scratch. You feel like you've finished a project and are ready to sit back and relax… only to realize that your task is far from complete.
This can be terribly frustrating!
Nevertheless, parents and teachers can help students learn how to make practice more fun and fulfilling. Try the following tips:
1. COMMIT TO REGULAR, BRIEF PRACTICE SESSIONS
Even just 4 or 5 sessions a week is good. If a student knows s/he is expected to practice, regardless of how much home work or how many other chores may be on the agenda, the student will tend to comply. One way to ensure erratic practice is to allow the student to skip here and there and to see practice as a low priority. For beginners, each session needn't be more than 15-20 minutes.
2. SET SHORT-TERM GOALS
Don't worry about watching the clock. Set short-term goals. Commit to practicing a particular drill, say, 4 or 5 times. Try to get comfortable with even just one or two lines of a piece or two. Don't try to conquer an entire piece in one sitting. If you set short-term goals, you'll be surprised how fast time flies!
3. START SLOW
Don't worry about playing up to tempo. Too often students try to play fast, thinking that is more fun. They end up making more mistakes and they fail to master even a small portion of the material. The result is that they end up being frustrated that it is "too hard" and complaining that it is too tedious or "boring".
4. PICK JUST ONE OR TWO ASPECTS TO PRACTICE
Try just one hand at a time. Try going through and counting the rhythm. Try saying the names of the notes. Don't worry so much if the note is legato or staccato… just try to play through the notes. Once you start growing more familiar with the notes, you can then combine other aspects (rhythm, dynamics, staccato), gradually making the music sound better as you go.
5. SHED LIGHT ON YOUR SUBJECT
Make sure your lighting helps you see your music and instrument clearly. Make sure your eyes are equipped to see clearly (wear glasses if necessary).
6. INCREASE TEMPO GRADUALLY
Once you become familiar with the notes, increase your tempo gradually. You can use a metronome, starting at a slow tempo. Then, each time you play through the material well, increase the metronome's tempo by a notch or two. This way, you will increase your tempo so gradually that you'll hardly notice. After several days, you'll be up to tempo almost without realizing it.
7. REPEAT, REPEAT, REPEAT!
Play the material you are practicing over and over again, even if it's just a measure or two. This is true especially for difficult passages. But you should repeat even parts that you can play well. Repetition makes you better more than any other single aspect of practice. The better you feel you are, the more fun you'll have playing.
8. FOCUS ON ASSIGNED MATERIAL
Don't wander and spend a lot of time with material that hasn't been assigned. This might be fun at first, but it takes away from your progress.
9. DON'T MEMORIZE EVERYTHING RIGHT AWAY
Memorizing can be fun, and often your teacher will make memorization a part of the assignment. Even so, you should often continue to look at your material as you play it… even if you can play it well. This is because you will learn to associate the notes with what you are playing and you will increase your note-reading skills. If your note-reading skills improve, you will have an easier time learning a new piece. If your note-reading skills are weak, learning new material will take longer and will seem more frustrating to you.
10. USE YOUR IMAGINATION
Try to use your imagination to help you practice with more enthusiasm. For example, as you set short-term goals and gradually conquer bits of your material, imagine you are moving up levels in a video game. Every time you play another measure well, you can imagine moving up another level or finding another treasure. Every time you play an entire piece or section well, you can imagine moving up another level. Sometimes on drills, you can give yourself three "deaths": as you play through the drill, every mistake you make is one "death"; if you get to three "deaths", it means you have to start over. These pretend games can be a great way to make your practice more fun!
Remember, the more you follow these tips and practice regularly and efficiently, the more progress you will make. If you don't practice, you will make less progress, and the time you do spend practicing will be less fun. If you do practice, you will make more progress, and your practice experience—and your lessons— will be much more fun and fulfilling.